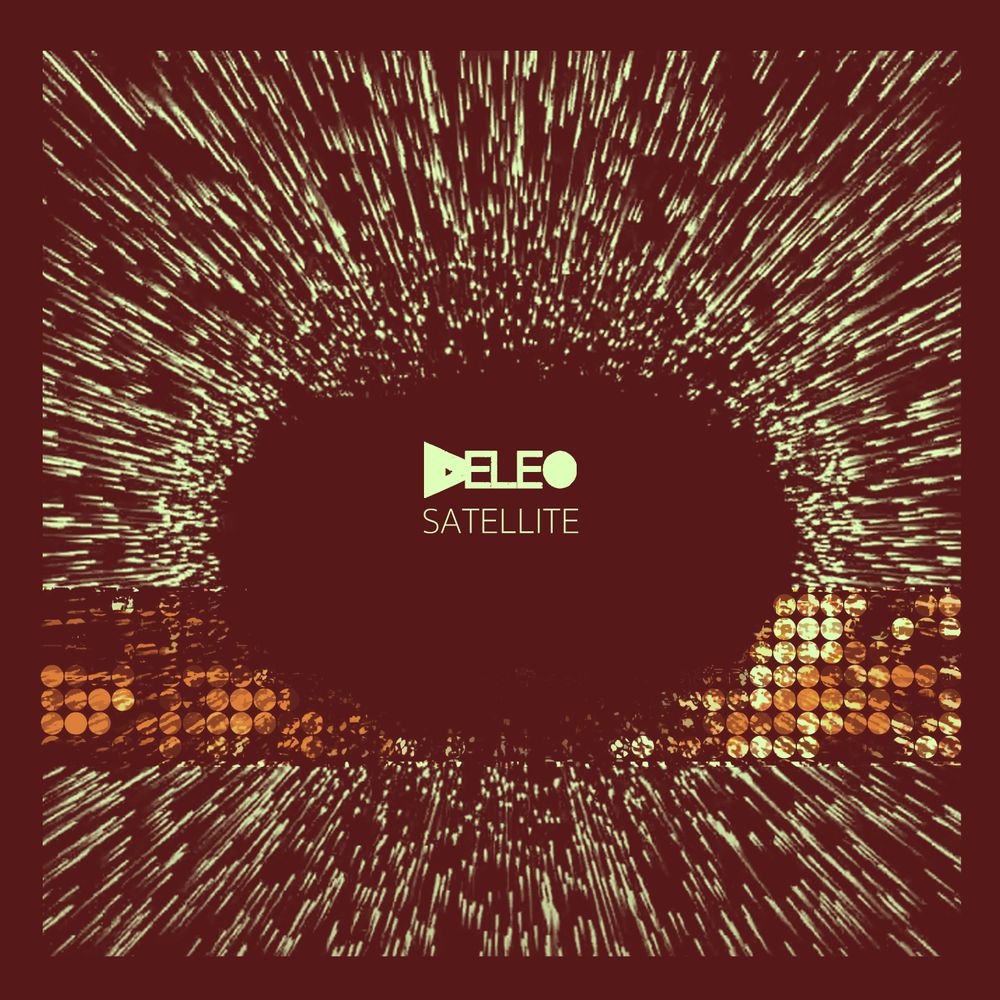 SATELLITE
Out June 10
Deleo unveils here the first extract from their album expected for October 2022. "Satellite", offers an alternation of dark riffs and dancing hook, blowing cold and hot, between the hidden and luminous sides of the same moon hovering in the stratospheres indie rock and post-punk.
Bio
The best is yet to be. This is a resolutely optimistic refrain that Deleo has made his own, even making it the title of his debut album. Because since its formation in 2018, the band founded by Denis Navarro has continued to evolve and progress, against all odds, confinements and pandemic. Until, today, easily compete with the Anglo-Saxon cadors of the genre, from Cure to Radiohead via Placebo or Depeche Mode. 
The story begins as a duo, when Denis the guitarist meets Eleonore the singer. From this musical association will be born Deleo, contraction of their two first names. If Denis Navarro is a confirmed composer who has already exercised his talents within several alternative rock bands, he is also experienced in the art of communication and marketing, after several years of study and the creation of his own agency. He therefore sent a few demos to international music platforms, and ended up seducing a prestigious client: the British producer James Sanger, credited with twenty Grammy Awards and the sale of nearly 70 million records, between U2 and Madonna, Roxy Music and the Pet Shop Boys, Dido and Annie Lennox, Phil Collins and Liam Gallagher. Interested in these talented Frenchies, the maestro invites the group, now a quintet, to his studios in Normandy. From this meeting will be born the recording of several songs, including three impeccable singles, "Unfair", "Mythomania" and "Going Home". But the album project will be brutally interrupted by a vicious enemy named Covid, an abandonment which will also cause the departure of several musicians, including the new singer Emy Eris. 
The opportunity for Denis to question himself and return to his fundamentals. A decision favored by the meeting with the renowned producer and arranger Philippe Uminski. Without delay, Deleo gets back to work, this time in a trio, with Emilie (ex Alone and Me) on vocals and Félicien on bass. Under the aegis of the independent label My Own Records, the real first album takes shape: an opus of eleven tracks, baptized The Best Is Yet To Be, winding between riffs of ferocious guitars, bass and hypnotic rhythms, layers and synthetic and vocal sequences. imperious to cosmic choruses.  An alternation of dark rock and dancing pop, blowing cold and hot, between the hidden and luminous sides of the same moon hovering in the stratospheres of indie rock and post-punk.  As a teaser, Satellite is revealed on June the 10th.
The best is yet to be ? He is already there. 
 Philippe BARBOT.
Press Photos